Links PCB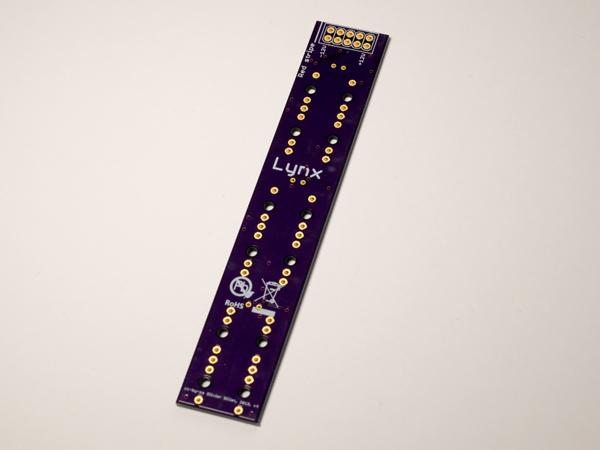 Price: £5.99
EU Customers, pay your local sales tax at the checkout, no extra customs charges on arrival, only on orders below €150 (about GBP £130), over €150 you pay the postman with an extra charge.
Now in stock. Create complex CV's and consistent melodies.




Links combines a buffered multiple, unity mixer (each channel is mixed at it's original volume), and dividing mixer (each channel is onethird of the overall volume).

This version uses PJ-301-M-12 jacks instead of the harder to find originals (WQP-PJ398SM will also fit, as they will in all pcbs designed for PJ-301-M-12 ).



Building Links




Due to the density of the parts on this 4HP module, I'd suggest getting something like Ripples under your belt first if you're a beginner. Should be straightforward for everyone else to make.

Here's a Mouser Cart BOM for easy ordering of most parts and for costing your builds. Try ordering several projects at once for lowest prices.
Returns policy
If you're not completely satisfied, You can return these PCB's for any reason within 14 days of purchase for a full refund!
Mutable Instruments do not have time to support DIY builds, please contact me with support queries related to these PCB's.