Peaks PCB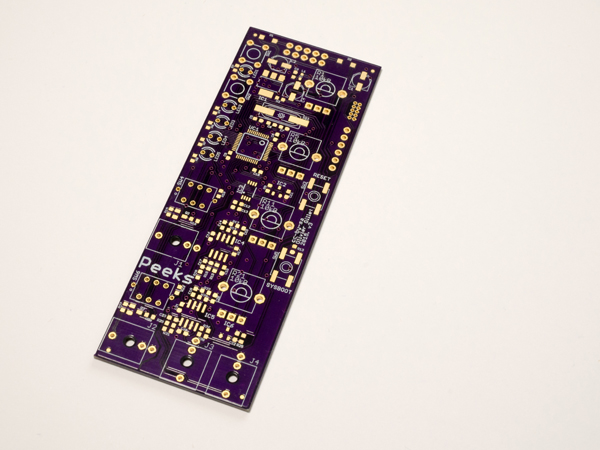 Price: £9.99
You like drums? we've got drums! And LFO's and envelopes, in stock now.
Peaks is a percussion synthesizer, two channels of drums for you sir (or madam), as well as this you can switch it to envelope and LFO mode too, and there are alternate firmwares for more functions, and it's open source so you can write your own programs for it or adapt existing ones!
Building Peaks
An ideal project for someone who's built one of the starter boards (Branches, Ripples or Shades) and who wants to progress. This uses the same 48 pin TQFP IC as Braids, Tides etc.
Here's a Mouser Cart BOM for easy ordering of most parts and for costing your builds. Try ordering several projects at once for lowest prices.
Returns policy
If you're not completely satisfied, You can return these PCB's for any reason within 14 days of purchase for a full refund!
Mutable Instruments do not have time to support DIY builds, please contact me with support queries related to these PCB's.