Streams PCB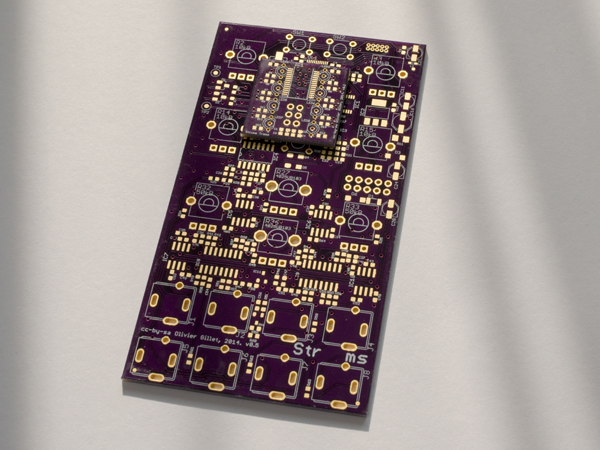 Price: £15.99
Now in stock, super clean west coast bongo's
Streams is a digitally controlled low pass gate and compressor/limiter.
Building Streams
The two PCB construction can make this one harder than most of the mid level projects. The bottom entry smd connector which joins the boards is available from Allelectronics in the US and is the easiest thing to use. 3M make an easily available longer connector which can be cut down, but must be fitted with care, I also sell the meter PCB separately if you need another one. All that said I've only sold a couple of these to people who've destroyed their boards, most people have built this successfully.
Streams needs 2 SSI2164 Quad VCA IC's
Returns policy
If you're not completely satisfied, You can return these PCB's for any reason within 14 days of purchase for a full refund!
Mutable Instruments do not have time to support DIY builds, please contact me with support queries related to these PCB's.