Yarns PCB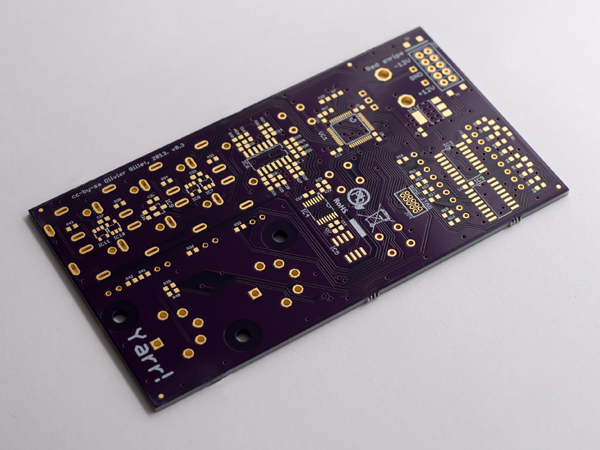 Price: £14.99
Powerful multichannel MIDI to CV conversion and more, in stock now
Yarns is a quad channel MIDI to CV converter, arpeggiator and digital oscillator.

It can be fully controlled by MIDI CC messages, why not go wild in Max or Pd with this one.
Building Yarns
This is a fairly straightforward medium level build ideal for anyone who's finished a project like Ripples or Branches
Here's a Mouser Cart BOM for easy ordering of most parts and for costing your builds. Try ordering several projects at once for lowest prices.
This Module pairs well with:
Edges
,
Veils
, and
Frames
.
Mutable Instruments do not have time to support DIY builds, please contact me with support queries related to these PCB's.
Returns policy
If you're not completely satisfied, You can return these PCB's for any reason within 14 days of purchase for a full refund!